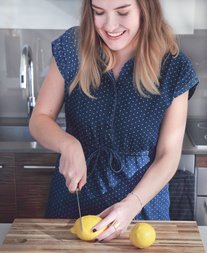 Claire LeGresley is a graduate Canadian School of Natural Nutrition, as a Registered Holistic Nutritionist. On a mission to empower people to food freedom, Claire helps you understand exactly what your body needs and genuinely cares. It doesn't matter how much or little you know about nutrition.
With Claire, you start where you are.
Click here to learn more!
​
Interested in working together or have any questions? Start by scheduling a complimentary meet and greet session, by contacting Claire at
claire.legresley@platinumhealth.ca
.
Claire's Schedule