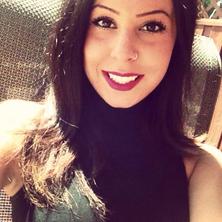 Jennifer has always had a keen interest in maintaining a healthy body and a passion for healing. She graduated from Sutherland-Chan School and Teaching Clinic in 2013, which is the leading provider of
massage therapy
training in Ontario. She is also a member of the College of Massage Therapist of Ontario (CMTO), as well as the Registered Massage Therapists' Associate of Ontario (RMTAO).
Jennifer is interested in alternative ways of healing the body and how various daily stressors have an impact on one's health. Through her clinic experience Jennifer has obtained great knowledge in Pre-Natal Massage, Sports Massage, those suffering from Anxiety and Mood Disorders, such as Post-Traumatic Stress Disorder (PTSD) and Depression, Spinal Cord Injury Rehabilitation, Breast Massage and cancer support.
Jennifer has continued to expand her knowledge in her field by completing additional courses in Ashiastu (Barefoot) Massage Therapy, Reflexology, Cranial-Sacral Therapy, and Hot Stone Massage.
By specializing in Deep Tissue massage and using a variety of techniques with her clients, such as trigger point therapy, myofasical release, joint mobilization, Swedish massage and Lymphatic Drainage, her goal as a massage therapist is to provide a specific treatment plan for each individual and help them become more aware of their bodies to maintain a life of good health and wellness.
What is Ashiastu Massage Therapy?
Ashiastu Massage is a type of Registered Massage Therapy performed on the massage table, where the therapist supports themself using overhead bars that are suspended from the ceiling for balance, while the entire massage is done with their feet. This allows the therapist to deliver varying therapeutic levels of pressure and ensuring each stroke is compressive and broad. This type of therapy is perfect for those looking for a Deep Tissue Massage and leaves the body feeling revitalized and less chance of muscle soreness post massage treatment.

What is Hot Stone Therapy?
Hot stone massage is a natural therapy in which warmed stones are incorporated within the massage and positioned on parts of the body to maximize the therapeutic benefit. The stones used are basalt stones, which are results of volcanic eruptions, and are believed to have healing energy. The heat from the stones helps your muscles relax, allowing the massage therapist to manipulate your deep tissues more effectively. As the heat from the stone penetrates, your blood vessels open, resulting in improved circulation which can help ease aches and pains and promote relaxation.
​
Jennifer's Schedule
MON

11am-7:30pm

TUES

11am-7:30pm

FRI

11am-7:30pm

10am-4pm
​(bi-weekly)

SUN

-