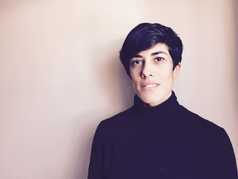 ​Lisa is a dynamic
Registered Massage Therapist
who approaches treatment from a holistic lens in order to effect sustainable change. She believes in looking at the body as a whole and unified structure. Lisa combines therapeutic techniques such as facial, deep tissue, Swedish, low-grade joint-play and lymphatic drainage to alleviate pain and dysfunction while also utilizing her spa traning in meditation, yoga, aromatherapy and Thai massage.
Lisa is a member of the College of Massage Therapists of Ontario (CMTO) who graduated from (CCMH) Canadian College of Massage and Hydrotherapy.
In Lisa's down time she enjoys climbing at her local climbing gym, going for runs, and engaging her mind in recent holistic literature. She is currently interested in researching the relationship between trauma and the nervous system.
Lisa's Schedule
Mon Tues Wed Thurs Fri Sat Sun
- 9am-1pm 11am-7:30pm - - - -