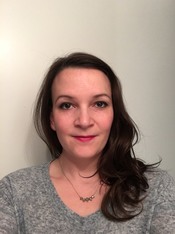 Graduating with honours from Kikkawa College of Massage Therapy in 2015, Michelle is passionate about finding and treating root issues while providing relief from pain.
Michelle comes from an athletic background, competing in multiple sports and accumulating as much knowledge as possible about the human body and how it moves.
A self professed anatomy geek - It was through recovery from her own injuries that she finally took the leap into the healthcare profession, immersing herself in the art and science of
massage therapy
.
She specializes in athlete care, using her vast array of assessment tools, Swedish Massage techniques, Deep Tissue and Fascial Release. Her goal is to deliver flexible, focused treatment to enable and empower her clients to meet the demands of their active lives. Michelle is also a licensed

Fascial Stretch Therapist



.
Michelles's Schedule