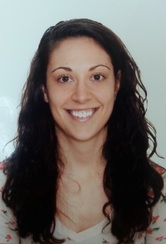 Sonia Gashgarian is a registered
physiotherapist
who graduated with a Master of Science in Physical Therapy from the University of Toronto. Prior to this she completed her Bachelor of Science in Kinesiology with Honours from the University of Waterloo. Sonia has completed courses in sports taping and basic kinesio-taping. She plans to take continuing education courses in Acupuncture and manual therapy to further her physiotherapy skills.
Through her participation in competitive sports, Sonia had surgery on both of her knees. As a result, she has a better understanding of the patient experience, and the rehabilitation process inspired an interest in physiotherapy as a profession. Sonia's experience in hospitals, rehabilitation hospitals, and private practice has allowed her to develop a well-rounded approach to treating a variety of conditions.
Sonia uses a variety of treatment techniques to help clients feel better and return to their regular activities as soon as possible. Her individualized treatments may include the following: education, exercise prescription, joint mobilizations, soft tissue release, trigger point release, and taping.
Sonia's Schedule
MON



TUES

9am - 5pm

WED

-

THURS

-

FRI SAT SUN

- 12pm-5pm -